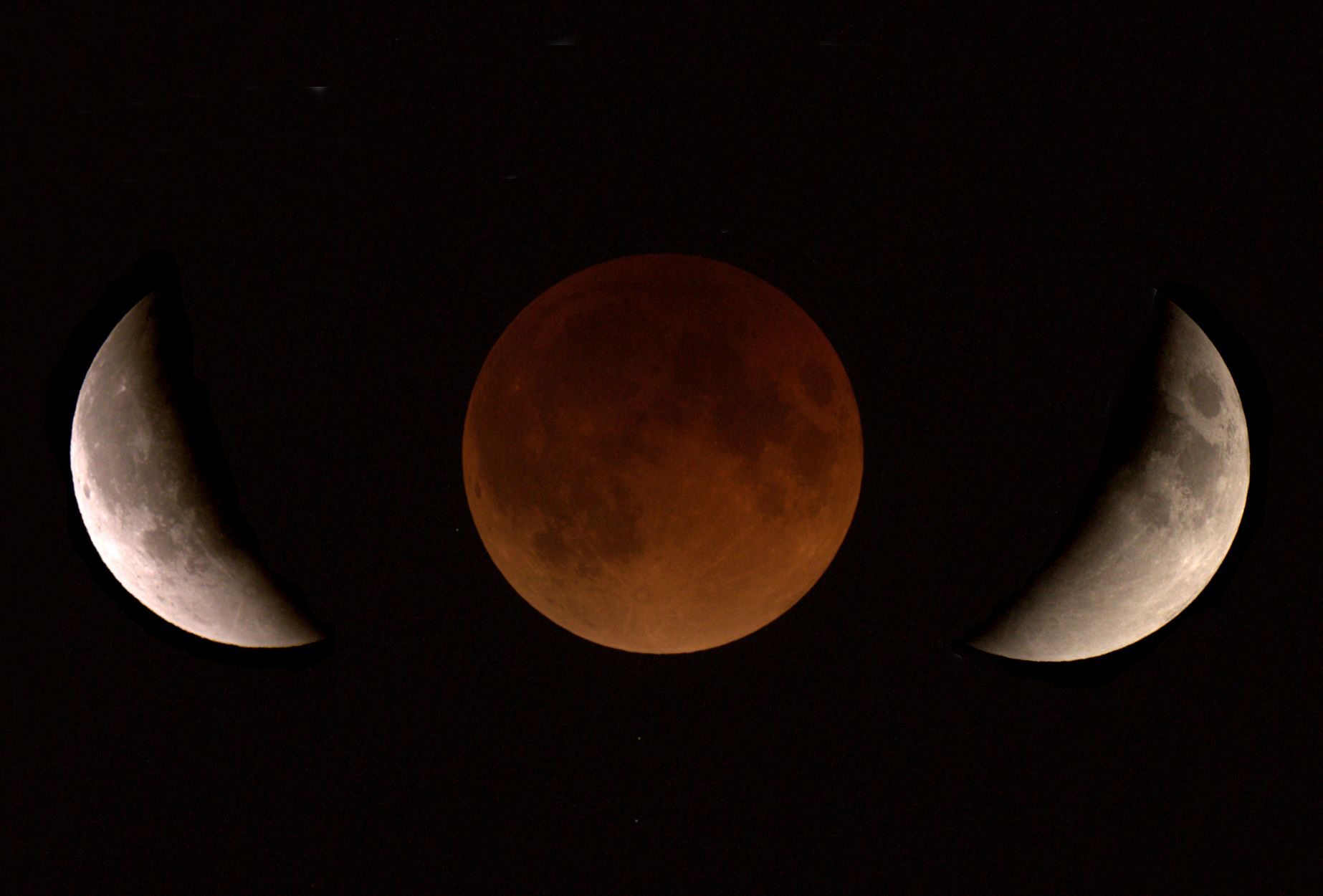 There will be a nice and conveniently timed total lunar eclipse (where the Moon goes dark) during the evening of Sunday, January 20, 2019, the night before Martin Luther King Day.  This means many children will not have school the next day, and can stay up to enjoy the celestial show with their families.   (The eclipse is perfectly safe to look at.  In a lunar eclipse, the Earth's shadow moves over the Full Moon and there is no danger to your eyes.)
The full story can be found in a PDF document that also includes the eclipse timing for each time zone:
Fraknoi Jan 2019 Lunar Eclipse Info Sheet
Our composite photo is by amateur astronomer and educator Brian Day, of NASA's Ames Research Center.