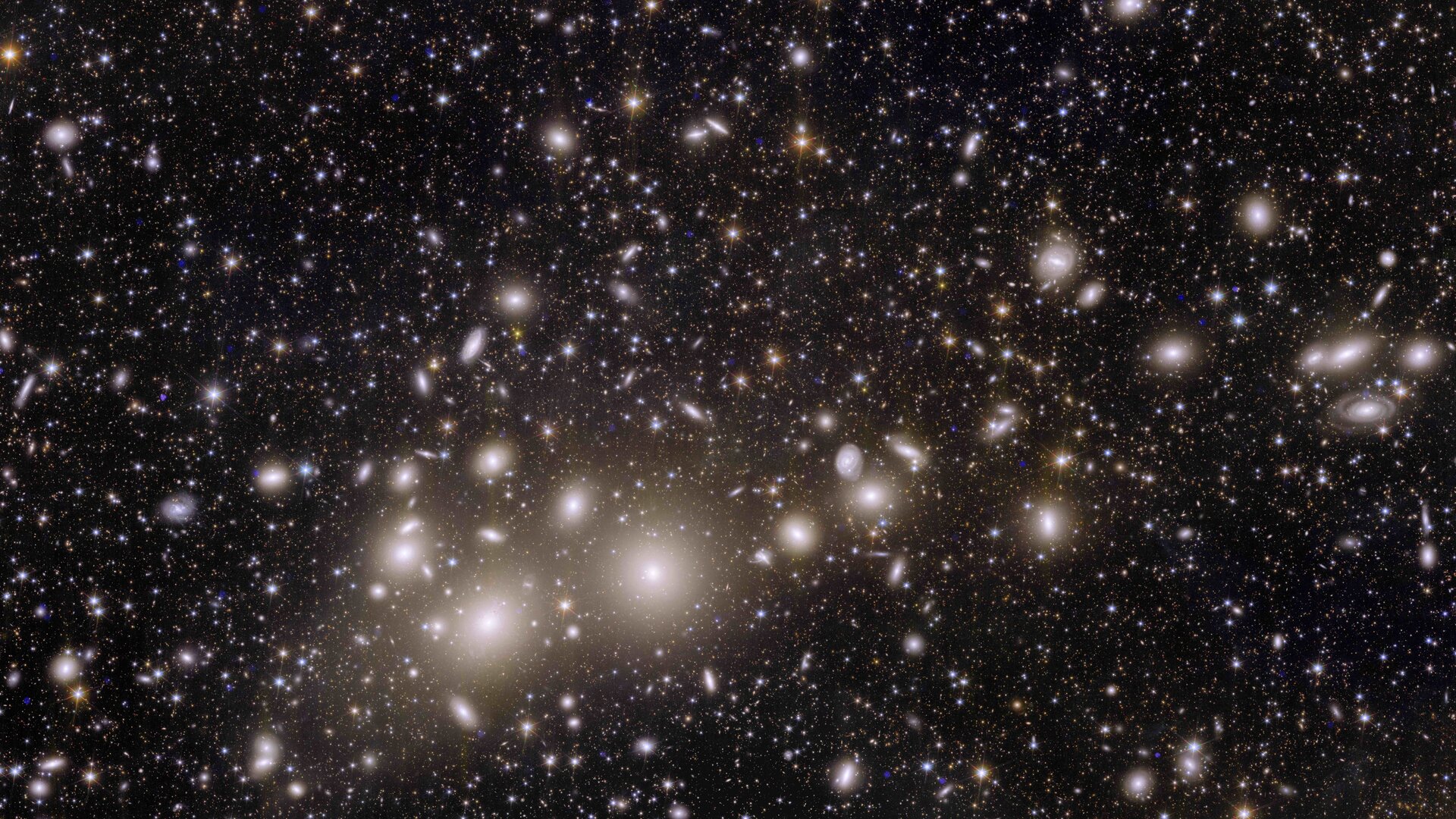 The European Space Agency's Euclid Space Telescope just released its first images and they are beautiful as well as scientifically interesting. This mission features a smaller telescope than Hubble or Webb, but one with a wider field of view and the ability to show remarkable details in each image. A section of one of the five new images from the mission is featured here. It shows part of the Perseus Cluster of galaxies, some 240 million light-years away, which contains thousands of galaxies.
Astronomers now know that galaxies (the huge collections of stars, planets, and raw material) tend to be "social animals." They hang out in groups, small and large. Within these groups they can sometime interact, pulling each other in by their mutual gravity. The Perseus cluster is one of the largest galaxy groupings known. (This contrasts with the small "Local Group" that our Milky Way is part of, with its paltry few dozen galaxies.)
Not only can you see many of the cluster's galaxies in the new Euclid image, but in the background, the tiny dots of light are other galaxies, even further away than the cluster — some of them billions of light-years away. The richness and clarity of the image means that the Euclid telescope is meeting the expectations that astronomers had for it.
If you haven't heard of Euclid, don't feel bad — being a European mission and a smaller telescope, it hasn't gotten the press coverage that the Hubble and the Webb telescopes get. It's part of a series of European missions designed to map the sky and the universe. Over the next six years, Euclid, which orbits the Sun about a million miles from Earth, will make a 3-D map of about one third of the sky. Its complex mission is to look at many millions of galaxies and figure out, not just where in the sky they are, but how far away they are, so we can put them on a map that has depth to it.
You can see the full image (and the other four new images too) with captions at: https://www.esa.int/Science_Exploration/Space_Science/Euclid/Euclid_s_first_images_the_dazzling_edge_of_darkness
Don't miss the new image of the region of cosmic gas and dust that has the Horsehead Nebula in it.