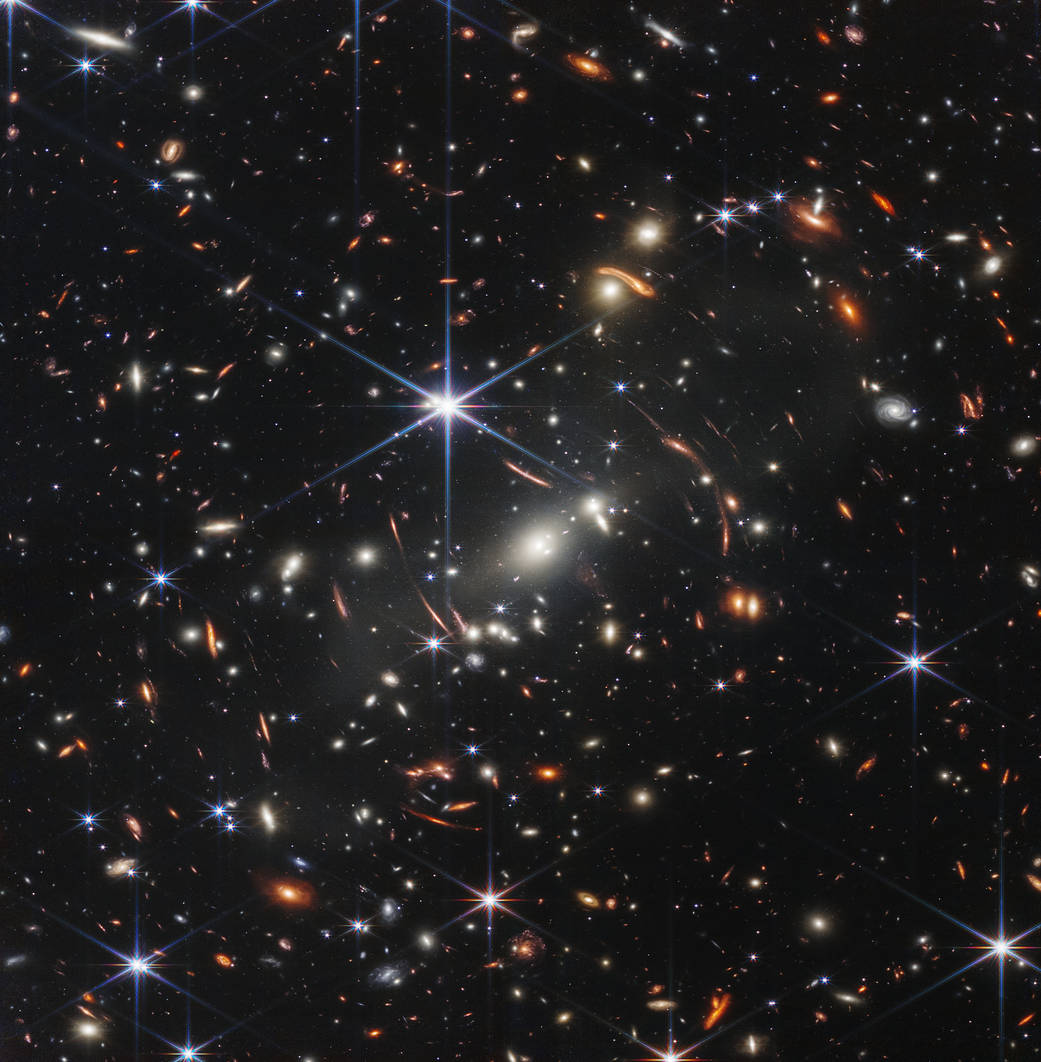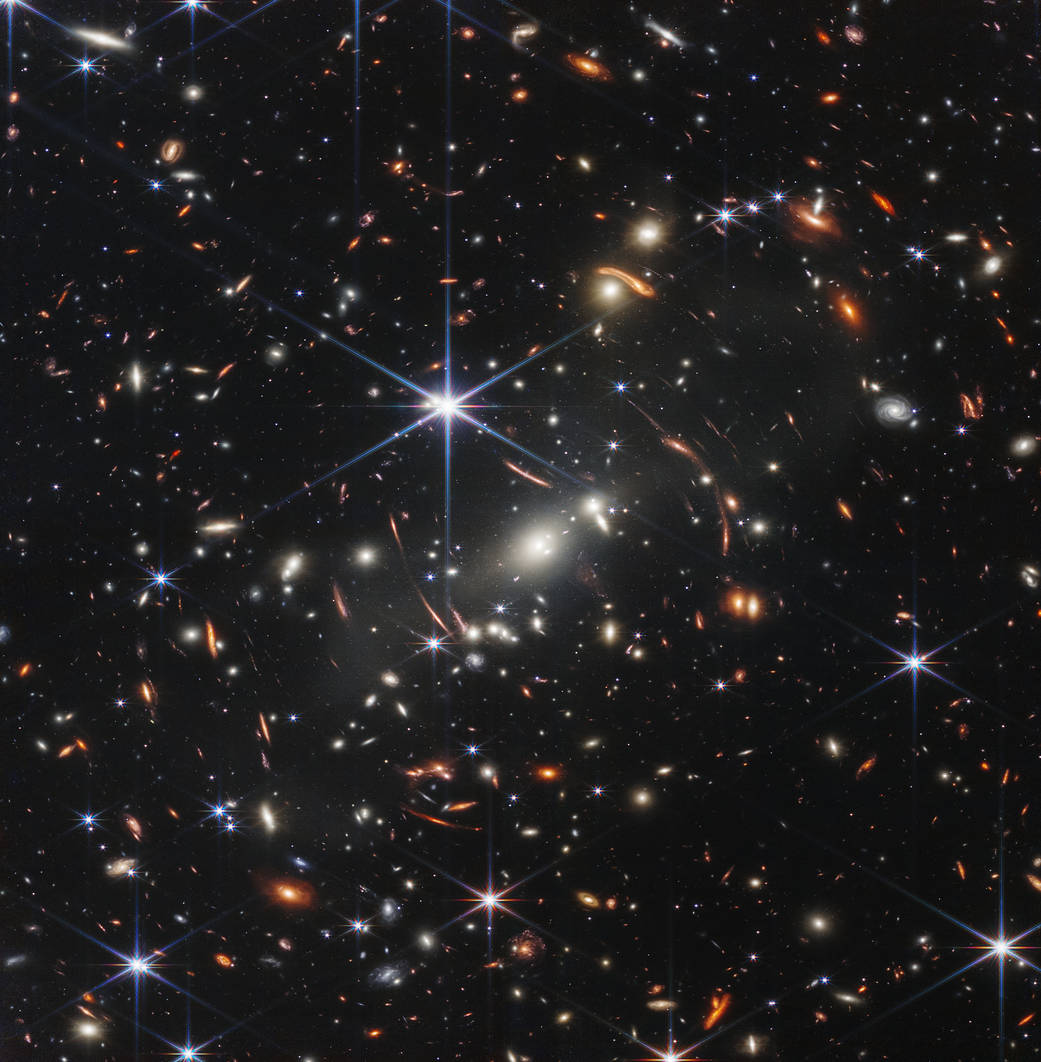 NASA has released the first image from the Webb Telescope and Einstein would be very pleased. The image shows a dense cluster of galaxies whose strong gravity warps the space around them, just as Einstein predicted in his general theory of relativity. As a result of that warping, the faint light of other galaxies that lie far BEHIND the cluster is intensified and pulled into arcs.
The cluster of galaxies is in the center of our image. Further out you can see short rounded arcs of light which are images of the galaxies behind the cluster, pulled into warped shapes, but still full of information. The image includes light from 12.5 hours of exposure. Yet, NASA tells us that we can see objects that the Hubble telescope would have required weeks to see.
Like all the coming Webb Telescope images, we are not seeing real colors, because the telescope is not sensitive to visible light (what our eyes see,) but instead is collecting "infrared light" — often called heat rays, because it's the kind of radiation our warm human bodies give off. Different sized waves of infrared were arbitrarily assigned colors and a false-color image was built up.
NASA wants you to know that although you can see many galaxies (each with billions of stars) in this image, the whole picture is a tiny part of the sky. The image takes up about the same amount of space as a grain of sand would if you held it at arm's length against the sky. The objects with spikes in the picture are stars in our own galaxy that happened to be in the way.
Astronomers call such images "deep fields" — since we are able to look at many galaxies far away in space. The cluster of galaxies in the middle is 4.24 billion light years away — so we are seeing it as it was more than 4 billion years ago. The arcs are galaxies even more remote and seen even closer to the beginnings of the universe. With this telescope, we eventually hope to be able to photograph the earliest galaxies, just as they were forming after the Big Bang.