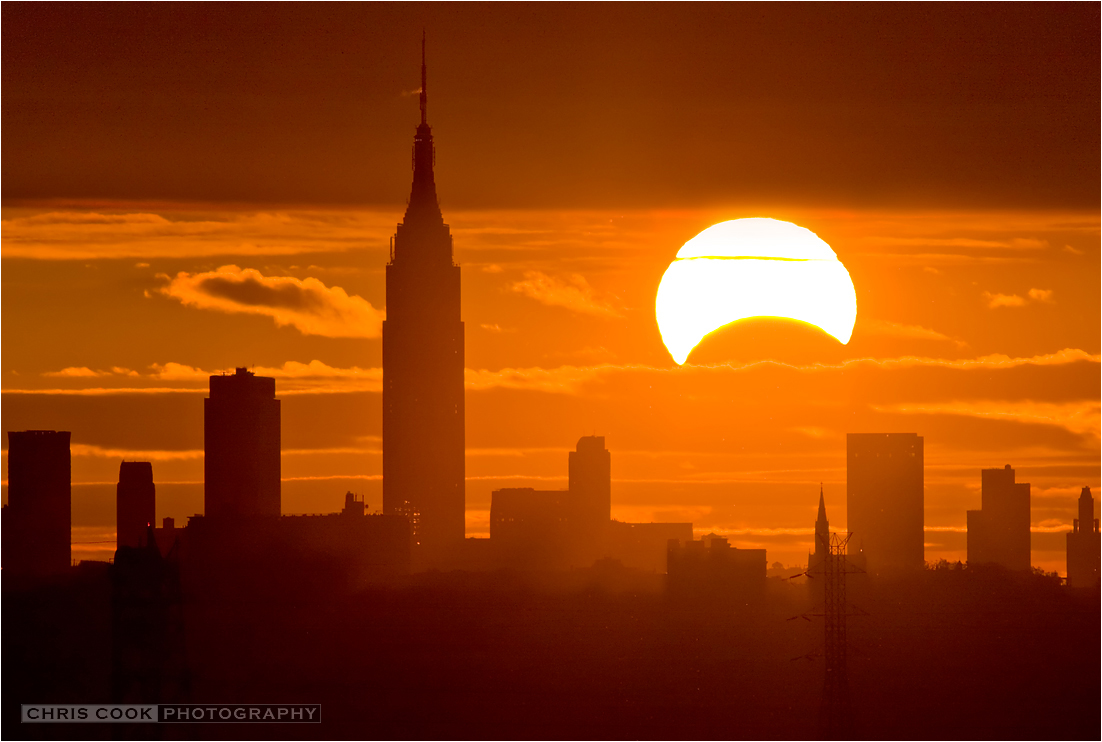 Two different eclipses of the Sun will be visible from all of North America in the coming school year. (And then we won't see another one until 2045!) The first will be an annular (ring of fire) eclipse on Saturday, Oct. 14, 2023. The second will be a total eclipse of the Sun on Monday, Apr. 8, 2024. Both the exact line-up of the ring and the total eclipse will only be visible on a narrow track, a bit more than 100 miles across. But the entire continent will get to see a partial eclipse, where a nice "bite" is taken out of the Sun by the dark disk of the Moon (see our image.) As an example, San Francisco in October will get to see 83% of the Sun's diameter covered.
The Commonwealth Club of California has asked me to give a public talk explaining these two sky events on the evening of Monday, Aug. 28, and you don't need to be a member of the Club to participate. You can attend in person in San Francisco or virtually from anywhere. Everyone who is there in person will get a free pair of safe-Sun-viewing glasses! For more information and to register, go to: https://www.commonwealthclub.org/events/2023-08-28/andrew-fraknoi-two-eclipses-sun I will explain what happens during an eclipse, what the eclipses will be like in different parts of the US, where they will be best seen, and how to observe them safely.
As part of registering for the event, you can also purchase a copy of the illustrated children's book I wrote on eclipses with my colleague Dennis Schatz, entitled "When the Sun Goes Dark." (It's published by the nonprofit NSTA Press, but also available on Amazon and other book sites.) See more at: http://bit.ly/sungoesdark
SAFETY NOTE: Whenever ANY part of the Sun is visible, it is dangerous to look at it with uncovered eyes or regular sunglasses. You should either use special eclipse glasses or project an image of the Sun (see instructions in the booklet I describe below.) Thanks to a project several of us astronomers proposed to the Moore Foundation, 6 million eclipse glasses will be available free at over 13,000 libraries nationwide.
As part of that project, Dennis and I wrote a nice booklet with more eclipse information, maps, and observing suggestions, for librarians to read and give to their patrons. You can see a free copy at: http://bit.ly/eclipsesforlibraries
One really important factor for viewing such eclipses will be the weather. If it's completely foggy or cloudy and you can't see the Sun, you won't be able to enjoy the eclipse. Predicting weather on any specific day is always a risky business, but in general, the further south you are on the two days, the better your prospects of having a clear sky.
Five hundred million people in North America will (weather permitting) be able to see some kind of eclipse. What a great opportunity for celebrating the great cycles and events of the sky.