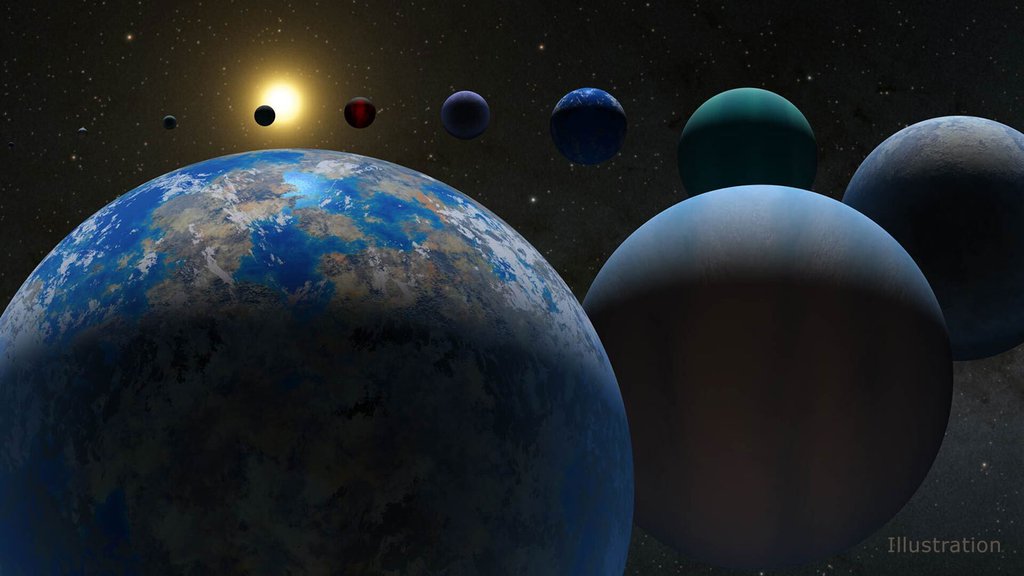 NASA announced this week that their archive of confirmed "exoplanets" — planets going around stars other than the Sun — now contains 5,000 confirmed worlds. This is an astounding number, given that in 1990, the number of known planets orbiting stars outside our own solar system was zero. And more planets are being discovered all the time.
Remarkably, only 4% of the planets we have discovered so far are Earth-like — in that they are small, rocky worlds. 30% are giant planets like Jupiter, made of gas and liquid. 35% are colder "ice giants," like Neptune in our solar system. And a full 31% are not like any of the planets we know locally. They are "super-Earths" — bigger than our home world, yet smaller than Neptune. This is a new in-between category which we are just starting to learn about. Some may be solid, like Earth, while others may be made of slush, liquid and gas.
Partly, the lack of earth-like planets is what scientists call a "selection effect." Such small worlds are much harder to find. Our methods of discovering planets are much better at finding big ones than small ones, so it's no surprise that our first surveys have turned up more big planets and tipped the statistics. As our instruments for planet discovery get better, we fully expect to find more Earth-sized worlds.
Even some of the planets that resemble ones we know can have odd twists to them. For example, in our neighborhood, planets like Jupiter orbit far from the Sun and are cold worlds, where future visitors would have to bring lots of insulating layers. But many Jupiter-like worlds we are finding turn out to be "hot Jupiters" — big planets orbiting so close to their home stars that their outer atmospheres are actually boiling away.
We've also found several planets that are orbiting two close-by stars at the same time, sort of like the planet Tatooine in the "Star Wars" films. Apparently, when two stars form at the same time in close proximity, it is possible for material around them to make stable planets that go around the pair.
What a rich selection of worlds we have already found, in the first 30 years of searching — and we have mostly searched stars in our immediate cosmic neighborhood. From the numbers we are finding nearby, astronomers estimate that the total number of planets in our home Milky Way Galaxy is likely to be on the order of 100 billion. That's a lot of places for the Starship Enterprise to make stops!