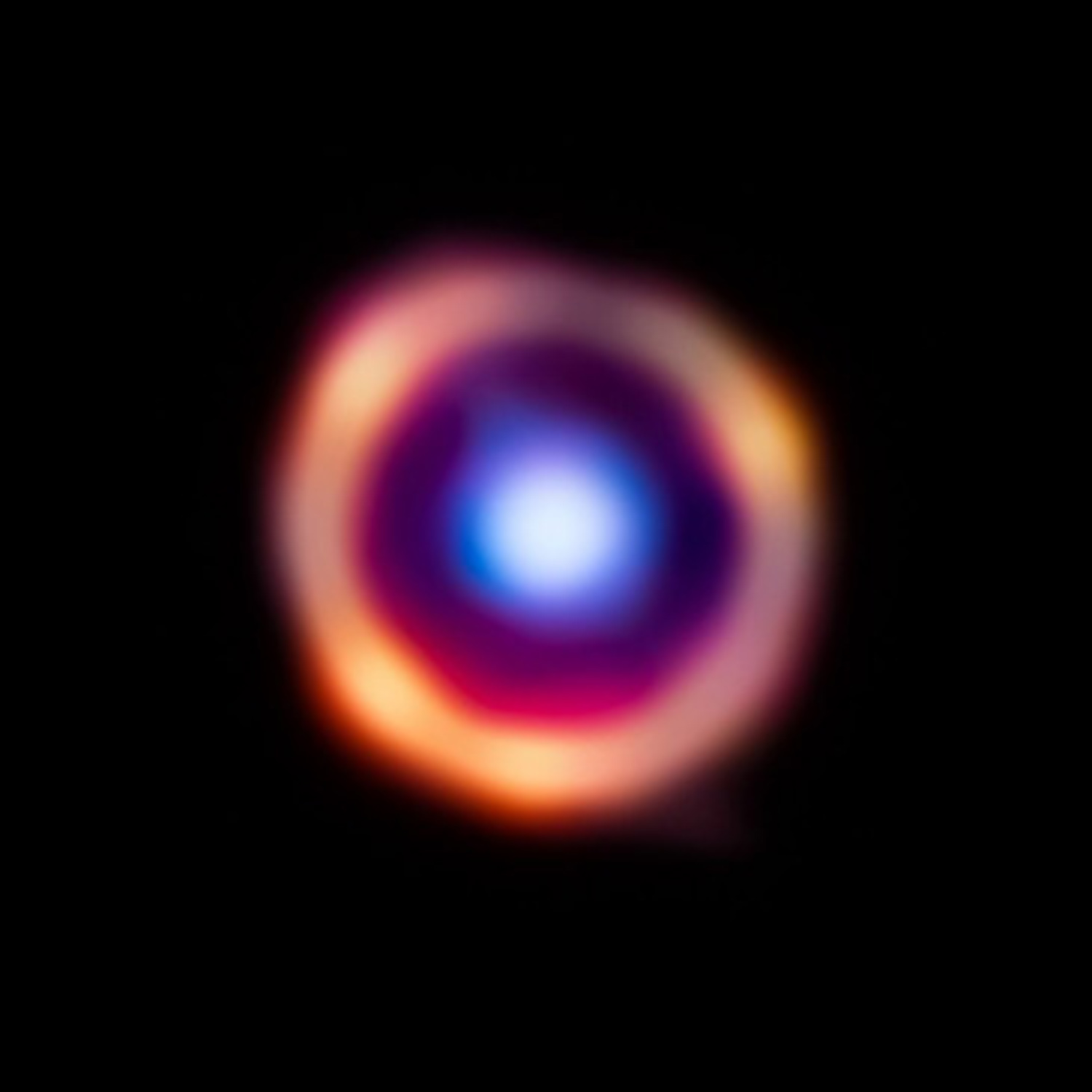 Astronomers working with the Webb Space Telescope have found a fortunate alignment in the sky that has enabled them to detect the faint signal of a complex building block of life just 1.5 billion years after the origin of the universe. The discovery of PAH's (polycyclic aromatic hydrocarbons) so soon after the Big Bang is another powerful demonstration that assembling the ingredients for the chemistry of life is a process that began in the vast clouds of raw material between the stars. And, it seems, it began quite quickly after the first generations of stars produced the required elements.
What made the accompanying image and this amazing discovery possible is something Einstein predicted based on his general theory of relativity — his great framework for understanding space, time, and gravity. Einstein foresaw that the presence of strong gravity — like a compact, dense galaxy of stars — could bend or warp space around it and act like a distorting lens (or funhouse mirror.) Just like in a funhouse, you can see an image of yourself all bent out of shape, so a "gravitational lens" can distort light coming from behind it into oddly shaped images. If the lensing galaxy and the object behind it are lined up in just the right way, the image of the more distant object can actually be distorted into a ring of light.
On our picture, the reddish region is that "Einstein Ring," and the blueish object in the middle is the compact galaxy that is acting like a lens. Not only does the lens twist the image from far behind it into a circle, but, to the delight of the astronomers who made the discovery, it also intensifies the reddish image by a factor of more than 30.
This enabled the astronomers to spread the infrared light of the ancient galaxy into a spectrum (rainbow), which can tell them some of the molecules that are present in the raw material filling much of the galaxy. Among these, they were able to find PAH's, which were one of the chemical steps leading to the development of life on Earth. On our planet, we see PAH's today released in soot and cigarette smoke, and many are regulated for our health by the Environmental Protection Agency.
Just as spreading out visible light into a spectrum can tell us what elements — individual atoms — are present in a star, so spreading out infrared light can tell us what molecules — compounds made of more than one atom — are present in cooler regions of a galaxy, like clouds of dust and gas. We found PAH's in our own galaxy and other nearby galaxies, but never before so far away.
Finding something as complex as a PAH more than 12 billion lightyears away — and thus seen much closer to the beginning of the cosmos — is a wonderful achievement for the Webb telescope and another clear indicator of its enormous promise.