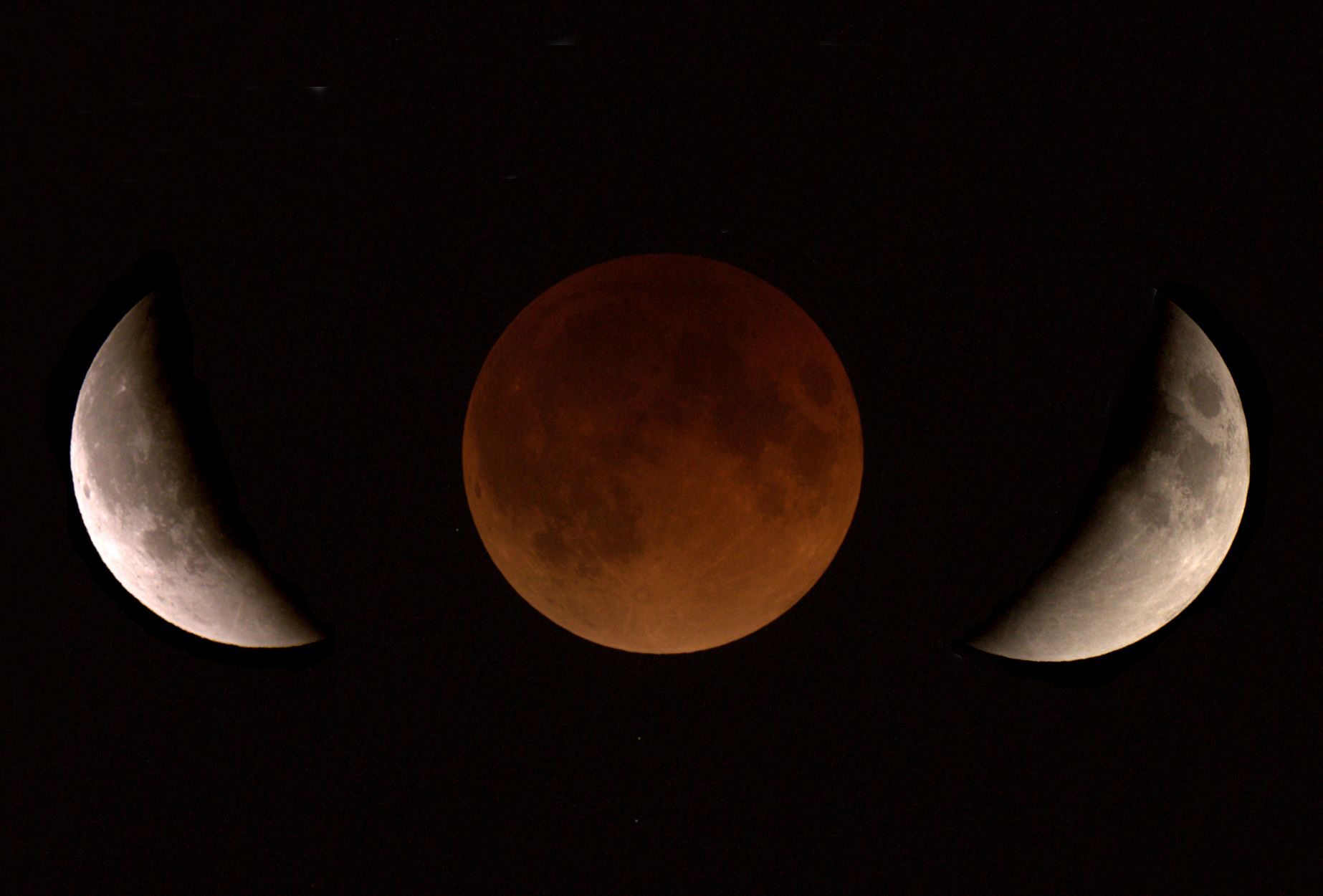 On Sunday evening, May 15th, there will be a very nice total eclipse of the Moon visible from the U.S. (and most of North and South America). This is the kind of eclipse that you don't need special equipment to see and is perfectly safe to watch for as long as you want. The Moon turns darker and darker, and eventually takes on a reddish glow (from red light bent through the Earth's atmosphere.) The media have started to call such eclipses a "blood moon" — which is just a dramatic phrase designed to catch your attention.
I have prepared an introductory sheet on how to view and understand this eclipse, with the important times given for each time zone.
If you are viewing the eclipse on the West Coast, the Moon will rise with the eclipse already in progress. So it will be important, if you want to see it early, to find a location where you can see the southeastern horizon without a lot of obstructions (like hills, big houses, herds of elephants, etc.)
I wish you good weather and clear skies on Sunday, May 15th.