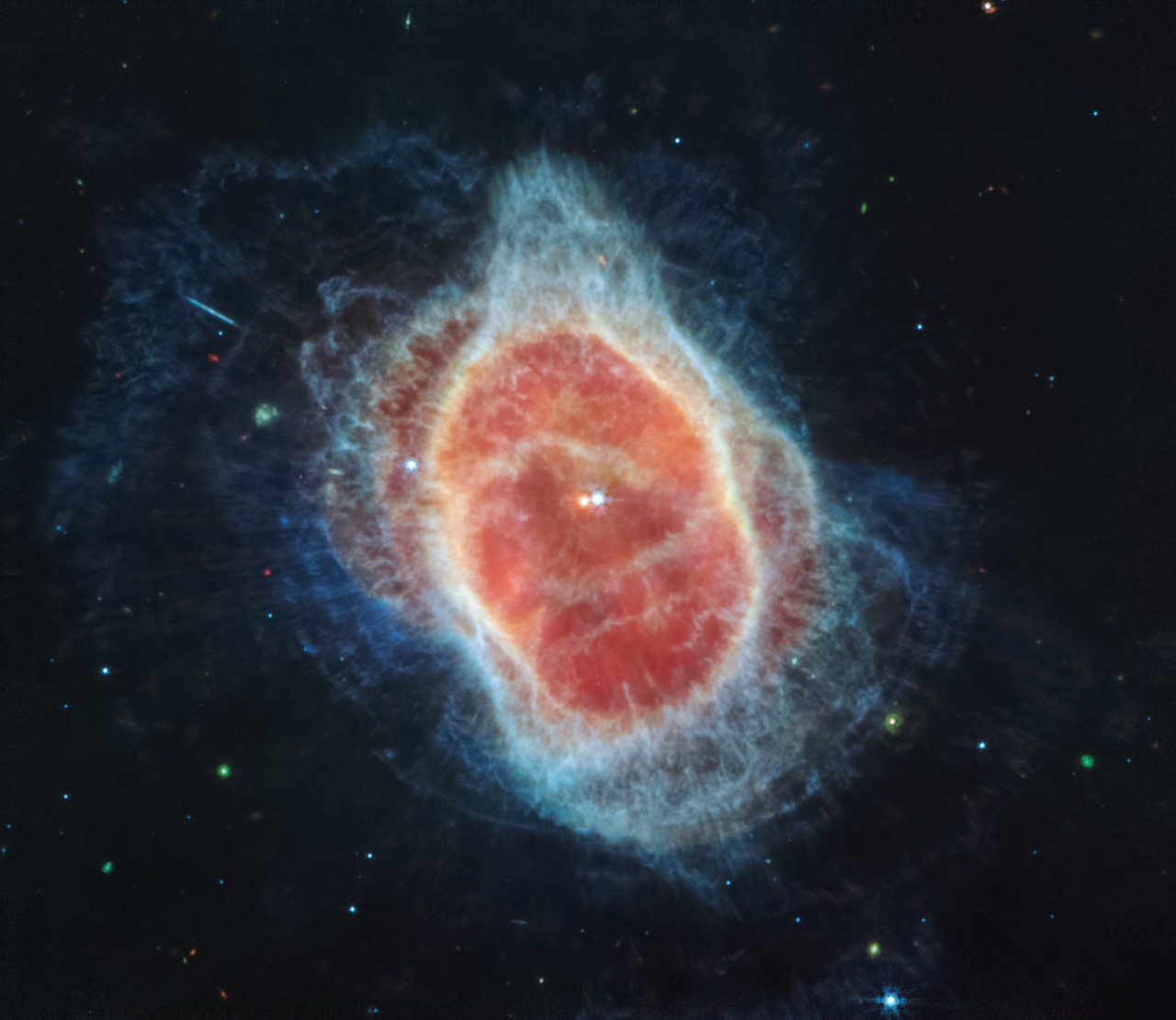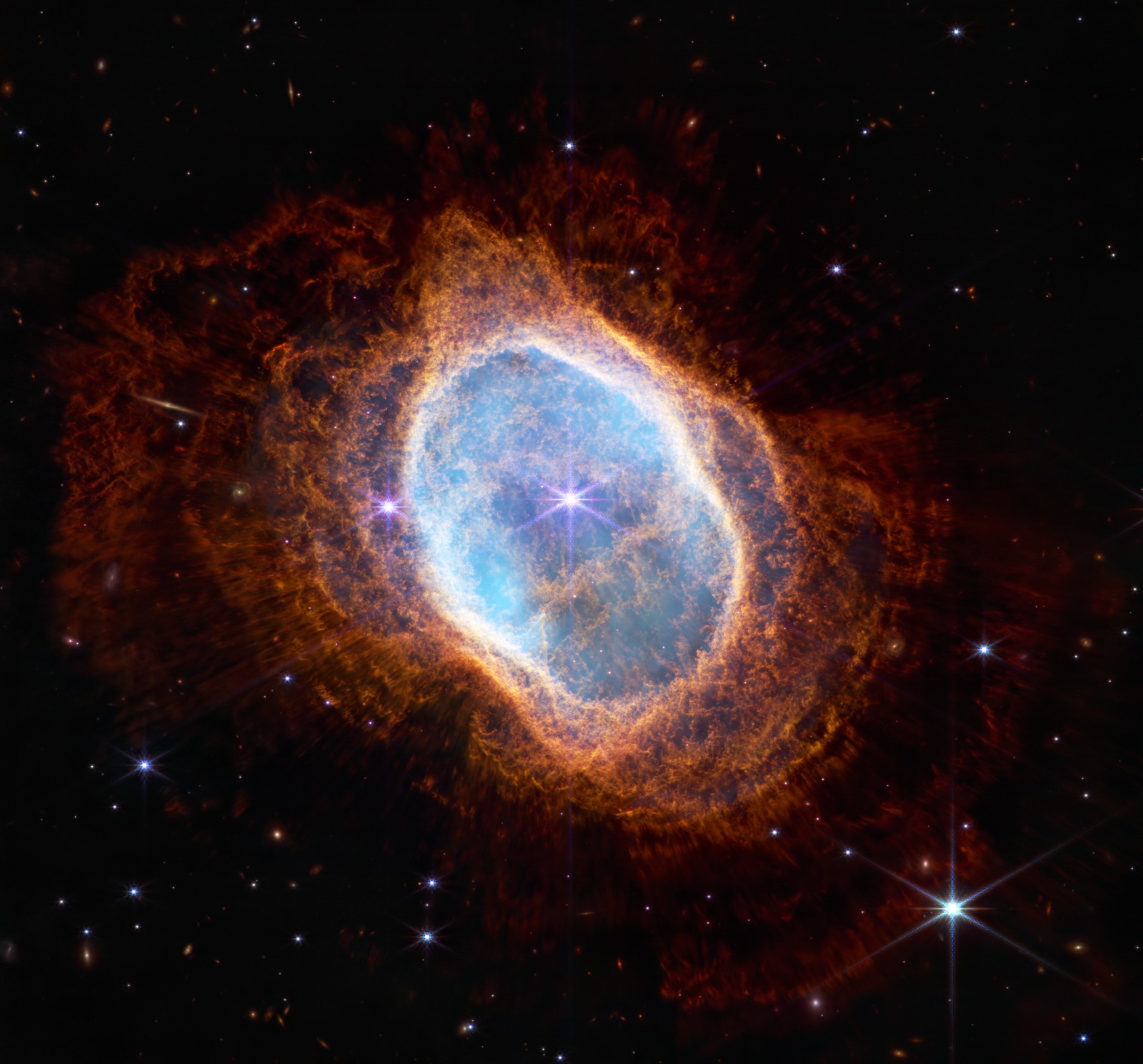 When smaller stars (like our own Sun) eventually die, one of their last acts is to let go of their outer-most layer and allow it to expand into space. They may make such a "last gasp" once or a number of times. The energy of the dying star's light causes the expanding bubble of expelled material to shine with both light and heat rays. It is those heat rays (infrared radiation) that the James Webb Space Telescope is designed to gather.
Our image shows the complex structure of the expanding material around such a dying star. The glowing bubble is sometimes called the Southern Ring Nebula, or the Eight-burst Nebula, or by its catalog number NGC 3132. We see many fascinating details on this picture. For example, you can see from the outer part of the nebula that this star let go of more than one layer and that the different layers are pointed in somewhat different directions — as if the star were wobbling awkwardly as it dies. (Thousands or tens of thousands of years can pass between the ejection of different shells!)
When we look to the center of the picture, we see a possible explanation. The dying star has a companion with which it is closely waltzing through space. NASA's caption says the action of the two wobbling stars is to make the outflow of material something like the water that comes from a rotating sprinkler, shooting material in different directions.
Can you see the two stars in the middle? One of them, the actual dying star on the left side of the pair, is still surrounded by the dust of a recent "gasp" and its light cannot yet escape into space. So it wasn't visible on pictures taken in visible light. But the star-shroud (the dust cloud) glows with heat and so the star becomes visible in this image taken in the mid-infrared. The second image of our pair shows the nebula in a different range of infrared light where only ONE star is visible.
Bear in mind that the colors in these James Webb Telescope pictures are not real — they represent different energies of infrared radiation. But the details visible in the image are amazing. Look how complicated the process of ending a star's life turns out to be!
Right click on our images to see them in more detail. To download these Webb images in different formats, go to http://esawebb.org To compare Webb images to the equivalent Hubble Images, go to: https://www.webbcompare.com/